The official podcast of the Madness American fan service, Stateside Madness, dedicated to the nutty sound of the British pop band Madness. We are the U.S. affiliate of MIS, the Madness Information Service. Check us out at statesidemadness.com, on Twitter (@StatesideMDNSS), and on Facebook (@StatesideMadness). Please note: The music clips included in this podcast fall under the "Fair Use Doctrine" as defined by Section 107 of the Copyright Act. The law allows for use of music clips for purposes of criticism, comment, and news reporting.
Episodes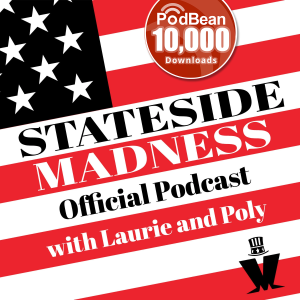 Saturday Mar 20, 2021
Saturday Mar 20, 2021
Hector Walker, cousin of Madness lead singer Suggs, worked for the band from 1981-86. In this interview, he shares his fond memories of time spent touring with the band. What prop did a band member steal from a Holland TV studio? Which band member overslept and got left behind in a New York hotel? For the answers to these questions and more, be sure to give this episode a listen.