The official podcast of the Madness American fan service, Stateside Madness, dedicated to the nutty sound of the British pop band Madness. We are the U.S. affiliate of MIS, the Madness Information Service. Check us out at statesidemadness.com, on Twitter (@StatesideMDNSS), and on Facebook (@StatesideMadness). Please note: The music clips included in this podcast fall under the "Fair Use Doctrine" as defined by Section 107 of the Copyright Act. The law allows for use of music clips for purposes of criticism, comment, and news reporting.
Episodes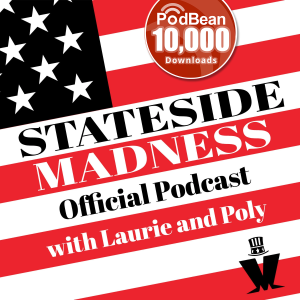 Saturday Jun 12, 2021
Saturday Jun 12, 2021
This week, longtime Madness tour manager Steve Martin chats with Stateside Madness about what it's like touring with the band, "The Get Up!" live stream event, the upcoming American tour, and other tidbits that you won't hear anywhere else: Which band member was the driving creative force behind "The Get Up"? What do Lee and Mike like to eat after their shows? For all this and more, be sure to listen to Episode #22!