The official podcast of the Madness American fan service, Stateside Madness, dedicated to the nutty sound of the British pop band Madness. We are the U.S. affiliate of MIS, the Madness Information Service. Check us out at statesidemadness.com, on Twitter (@StatesideMDNSS), and on Facebook (@StatesideMadness). Please note: The music clips included in this podcast fall under the "Fair Use Doctrine" as defined by Section 107 of the Copyright Act. The law allows for use of music clips for purposes of criticism, comment, and news reporting.
Episodes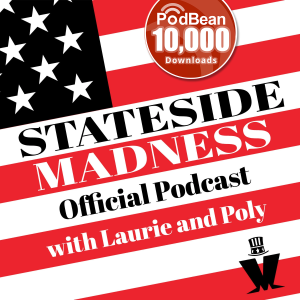 Saturday Dec 11, 2021
Saturday Dec 11, 2021
This week, Laurie & Poly delve into the more "adult" side of Madness. Lurking right beneath the surface of That Nutty Sound are more mature themes and videos that would make your granny blush! We will explore 17 Madness songs with content of a more adult nature. As an added bonus, we will play a bit of an unreleased demo version of "Oh" from the album The Madness, with lyrics that are decidedly more racy than those on the album version. This episode is decidedly rated PG-13 for adult themes and content.