The official podcast of the Madness American fan service, Stateside Madness, dedicated to the nutty sound of the British pop band Madness. We are the U.S. affiliate of MIS, the Madness Information Service. Check us out at statesidemadness.com, on Twitter (@StatesideMDNSS), and on Facebook (@StatesideMadness). Please note: The music clips included in this podcast fall under the "Fair Use Doctrine" as defined by Section 107 of the Copyright Act. The law allows for use of music clips for purposes of criticism, comment, and news reporting.
Episodes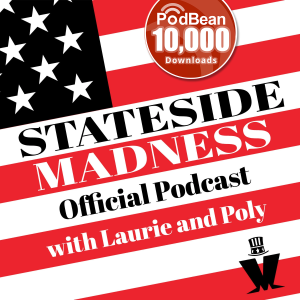 Saturday Apr 16, 2022
Saturday Apr 16, 2022
Following the split of Madness in 1986, four band members reformed as a new unit called The Madness. Their self-titled 1988 album incorporated synths, a drum machine, and a brand-new sound, as well as guest appearances by several famous 2Tone musicians. Join us this week as we dive track-by-track into this lesser-known entry in Madness' catalog, recently rereleased on 180g vinyl.