The official podcast of the Madness American fan service, Stateside Madness, dedicated to the nutty sound of the British pop band Madness. We are the U.S. affiliate of MIS, the Madness Information Service. Check us out at statesidemadness.com, on Twitter (@StatesideMDNSS), and on Facebook (@StatesideMadness). Please note: The music clips included in this podcast fall under the "Fair Use Doctrine" as defined by Section 107 of the Copyright Act. The law allows for use of music clips for purposes of criticism, comment, and news reporting.
Episodes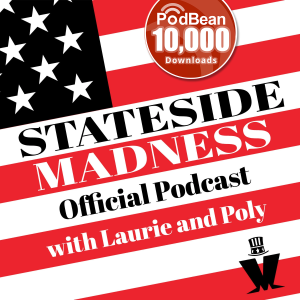 Saturday Jan 07, 2023
Saturday Jan 07, 2023
Terry Hall was best known as the lead vocalist for the British ska and 2 Tone band, The Specials. In this podcast episode, we discuss Terrys musical career, starting with his time as the lead vocalist for The Squad in 1977 and continuing with The Specials in the late 1970s and early 1980s. We also talk about his solo career and his work with other bands and artists, such as Fun Boy Three, The Colourfield, and Vegas. Terry Hall died of pancreatic cancer on December 19, 2022, but his musical legacy will continue to live on.