The official podcast of the Madness American fan service, Stateside Madness, dedicated to the nutty sound of the British pop band Madness. We are the U.S. affiliate of MIS, the Madness Information Service. Check us out at statesidemadness.com, on Twitter (@StatesideMDNSS), and on Facebook (@StatesideMadness). Please note: The music clips included in this podcast fall under the "Fair Use Doctrine" as defined by Section 107 of the Copyright Act. The law allows for use of music clips for purposes of criticism, comment, and news reporting.
Episodes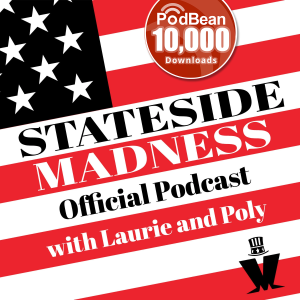 Saturday Jan 21, 2023
Saturday Jan 21, 2023
This week we take a very slight detour to explore one of the many Madness band members' side projects. Voice of the Beehive was formed in 1987 when American sisters Tracey Bryn and Melissa Brooke Belland teamed up with Woody and Bedders of Madness. Over the next nine years, they would see a handful of lineup changes and moderate success in the UK and Australia (as well as some airplay on college radio here in the USA). Join Laurie & Poly this week as we dive deep into the Voice of the Beehive.