The official podcast of the Madness American fan service, Stateside Madness, dedicated to the nutty sound of the British pop band Madness. We are the U.S. affiliate of MIS, the Madness Information Service. Check us out at statesidemadness.com, on Twitter (@StatesideMDNSS), and on Facebook (@StatesideMadness). Please note: The music clips included in this podcast fall under the "Fair Use Doctrine" as defined by Section 107 of the Copyright Act. The law allows for use of music clips for purposes of criticism, comment, and news reporting.
Episodes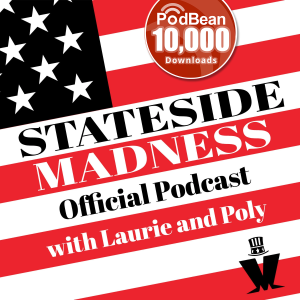 Saturday Apr 29, 2023
Saturday Apr 29, 2023
This week we sit down with ska-tastic Chicago band The Crombies about music and Madness. The boys talk about their 2 Tone influences, playing live shows in the U.K., and Paul Weller's obsession with Al Capone. Want to know more? Just listen!
Songs in this episode:
"Monster Ska" – The Crombies
"Sweet Lord Mike" – Lord Mike's Dirty Calypsonians
"Mad at the World" – The Crombies
"English Civil War" (live) – The Crombies
"Girl on the Phone" – The Crombies
"Click Click" – The Crombies
"Hooligans" – The Crombies
"Levi Stubb's Tears" – The Crombies
"The Prince" – The Crombies